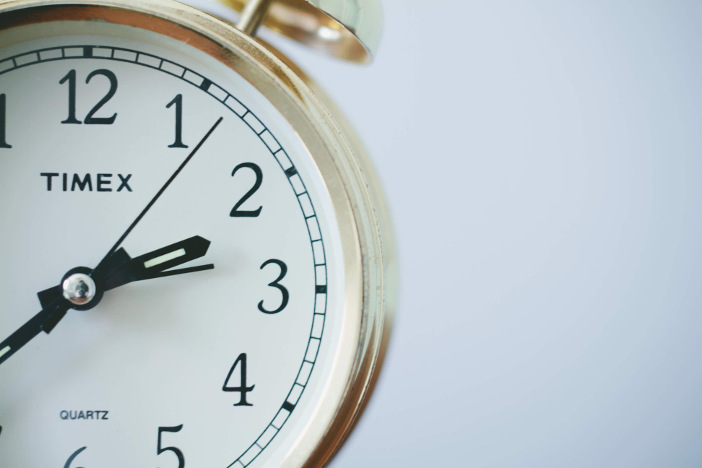 Happy Rentrée, everyone! Welcome back! I hope you had a fantastic summer and were able to take some time off for yourself.
We spent two glorious weeks in Greece on a small, secluded island few people seem to know about. I'm debating whether to write about it because a gorgeous Greek isle that's not crowded in the summer is rare. Mykonos, this place is not… and my friends are urging me to keep my piehole shut!
Otherwise, we're in the middle of never-ending country home renovations. It's "Groundhog Day," sans fin. Every weekend, we visit to see the progress. Every weekend, it looks exactly the same: demolished bathroom, no floors, missing doors. Incremental change, we're living it. But when the after happens (soon! I beg you, Bill Murray, soooon…), I promise to share photos.
So I learned some things this summer. Things I'm looking forward to implementing this Rentrée. I'm adopting the French attitude that this is the season to attack things, recharged and refreshed. Far better than New Year's when you're overfed and overtired from the holidays—plus it's freezing in January. What's motivating me to work on my abs and my ass if no one can see them under my parka?
This year is different because my littlest one will be in school all day. It's been 7 years since I've had rows of entire days to myself. What will I do with all this luxurious time?! (I totally know… see below. But it's fun to imagine I'll master twerking or start a K-pop band or make macarons.)
Back to the things I've learned… There was major family drama right before the vacation (M.A.J.O.R.) and after a lifetime of enjoying drama, I realize I don't anymore. I really am getting older because I feel the value and limits of time. Am I going to waste any part of the last half of my life on nonsense? I think drama can make us feel more alive. The heightened emotions, the chaos it brings to an otherwise ordinary day. But it's like drugs. The bummer side effects aren't worth the buzz.
I'm approaching this Rentrée, the first day of the rest of my life (ha), with a mind toward really enjoying and being grateful for all I have—and only focusing on what's important. For me that means simplifying down to the basics, which are different for everyone. My basics are:
My family: How am I fully present and engaged with my family? How do I raise my kids with the values I believe in (not necessarily the ones I was raised with myself)?
My health: Middle-aged spread is real and it ain't pretty. Also, I've got young kids, I want to be healthy and strong so I'm around a long time. I'm running this 10k! And I'm about to start the Whole30. If anyone wants to join me on either of those things, drop me a line: maggie@leslolos.com. Always looking for fitness partners!
My writing: I'm in novel-writing mode and if you want to help a mother out, ask me about it at all times so the shame of not finishing goads me into getting it done! The outsize goal is to have a huge bestseller but the first goal is, Finish the damn thing.
Have fun: It's one life and I want to laugh more, scare myself more, try more different things. I had boudin noir for the first time last weekend. And it was good! I'm giving myself permission to get a little wild again. Who's with me?
This month, we're starting a new series called, "Who's That Contrib?" where we get up close and kind of personal with our wonderful contributors. Our baby sleep expert, Hadley Seward of Bonne Nuit Baby, is kicking things off. Speaking of the basics—you know, eat, sleep, sex—Hadley is starting a FREE baby sleep bootcamp next week so your baby learns how to sleep and you can finally get some sleep.
I'm also going to share some of my favorite go-to-recipes this fall. They're fast and easy because the only thing I have in common with Martha, Gwyneth and Blake is dyed blonde hair. (Ok, I think Ryan Reynolds is pretty hot.) And I'm telling you my 1-minute secret to getting energized every morning. It's the absolute worst, but it works!
Here's to becoming a basic bitch—in the best way. How are you prioritizing and simplifying this season?
X,
Maggie
---
If you're not already part of our social media fam, please join us! You'll find pretty pics on IG, interesting articles on FB, randomness on Twitter and utter confusion over at Snapchat (@leslolosparis).