What is LES LOLOS?
Ask a French person what LES LOLOS means and they'll look at you sideways. Because "les lolos" means boobs. But dig deeper and you'll find out that "lolo" also means milk or a treat for babies. That kind of push and pull—between irreverent and sweet—is who we are as women, expats, mothers and entrepreneurs.
LES LOLOS explores the narrative of international women whose lives embrace multiple identities and cultures.
We wake up a wife, make breakfast as a mother, go to meetings as a CEO, have cocktails with a lover. We speak English and French and a few other languages, too. We know what's good to eat and drink and where to shop and play in Paris (New York, Shanghai and Seoul). Most of all, we support women who are navigating new territories, whether it's a first-time visit to France or the ever-changing landscape of womanhood.
Our mission is to create, curate and connect.
What does LES LOLOS mean? For us, it's always Women First.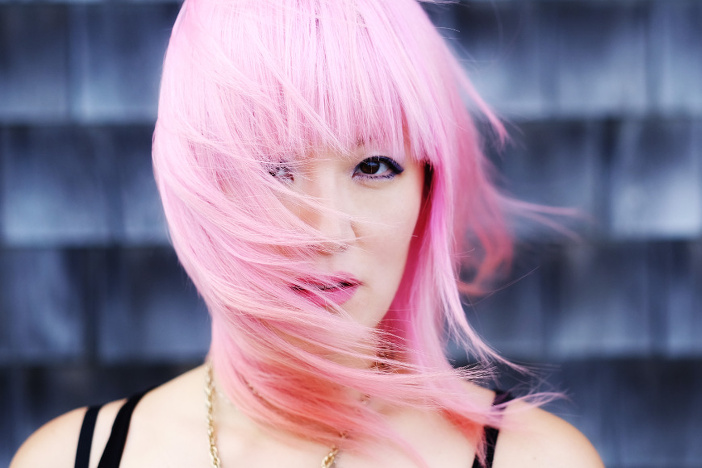 Maggie is a writer and former rock musician. Her writing has appeared in Glamour, People, Marie Claire, In Touch, In Style, Salon, Bon, H&M, NY Post, Sabor and Cosmopolitan, where she penned a column about her love life à la Carrie Bradshaw. As a musician, she toured the United States and Asia, had videos on MTV and produced music for film, TV and commercials.
The challenges and pleasures of living in Paris as a new wife and mother were the inspiration behind LES LOLOS. "Well-curated information is everything," says Maggie. "Paris would have been so much more comprehensible and enjoyable had the site existed when I first arrived eight years ago."
With LES LOLOS, Maggie is able to realize her passion for connecting with other women and mothers and sharing the all-encompassing experience of womanhood in the twenty-first century.
Maggie lives with her husband, two kids and two cats. In her limited spare time, she works on her novel, reads, bakes, watches TV shows about superheroes, and changes her hair color.
Lauren is a writer, avid reader, and vintage aficionado. Originally from the LA suburbs, she spent the autumn of 2013 falling head-over-heels in love with Paris. After graduating from Chapman University with a BFA in Creative Writing, she bought a one-way ticket back and has called Paris home ever since.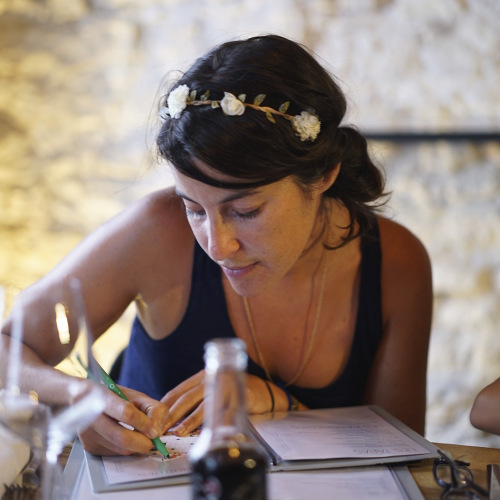 Alexandra is a married Parisienne with three kids. She is a maman bear who loves taking care of her babes but is also an event manager for only the chicest clients and events. She has been living in London and Hong Kong but calls Paris (where her heart and gang are) home.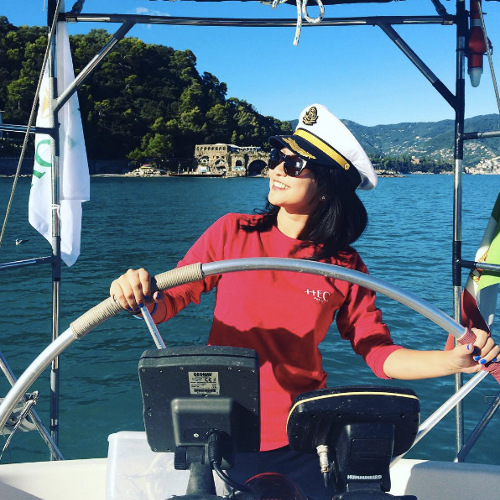 Hadley is a certified sleep consultant and American mama living in France. Get the latest sleep hacks and find out about her free kid sleep bootcamps at Bonne Nuit Baby. Follow her adventures @hadleyinfrance.
Forest is the creator of the site 52 Martinis, a guide to the best cocktail bars in Paris and founder of The Chamber, a private popup cocktail club. She's been featured in The New York Times, Le Figaro and The Guardian.
---
Sign up for our newsletter
 Meet our amazing contributors here and if you'd like to contribute, write to: hey@leslolos.com. We'd love to hear from you!