Some mornings I'm in a lazy rush. Which means the kids are late for school and I'm too sluggish to make an elaborate breakfast — or chop up fruits and veggies for my Green Power smoothie. On those days, I grab the blender and make this instead.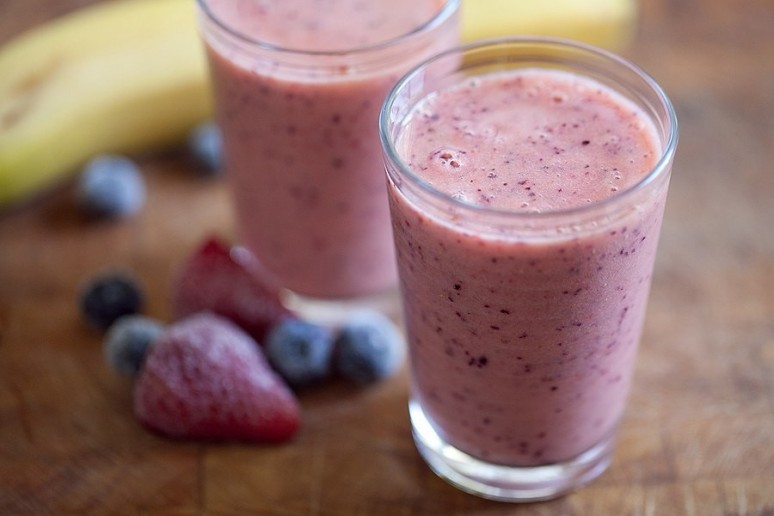 Ingredients
2 cups of any frozen fruits (berries, mangos, cherries, pineapple)
1 banana
2 cups of milk (regular, almond, coconut, etc)
1 scoop of protein powder, any brand
1 Tbs. of chia seeds (or hemp or flax seeds)
Handful of goji berries
Instructions
Blend it all up. Sub whatever ingredients you like or have on hand. Add more liquid if necessary. Watch your kids down it like it's a milkshake. Feel like an awesome mom.
https://leslolos.com/lazy-mom-smoothie/
Image courtesy of The Meaning of Pie