Throughout my childhood, my mom gave me a new advent calendar every December 1st. I was always excited to see that year's theme but the best part was getting a treat every single day. Heaven.
Since moving from home, I've been too lazy to buy myself advent calendars. But we all deserve a treat! Instead of compulsively checking our IG feeds when we wake up, wouldn't it be so much more fun to open a festive gift?!
With that in mind, I scoured the internet to find the best advent calendars—for kids and adults—so you don't have to. Here are my top picks. And keep reading for our Holiday Giveaway #1!
---
Best DIY

Numero 74's hanging advent calendar allows you to curate your own series of advent surprises. It may be designed for kids, but works equally well for adults. (Plus it adds holiday cheer to your walls—just sayin'!)
---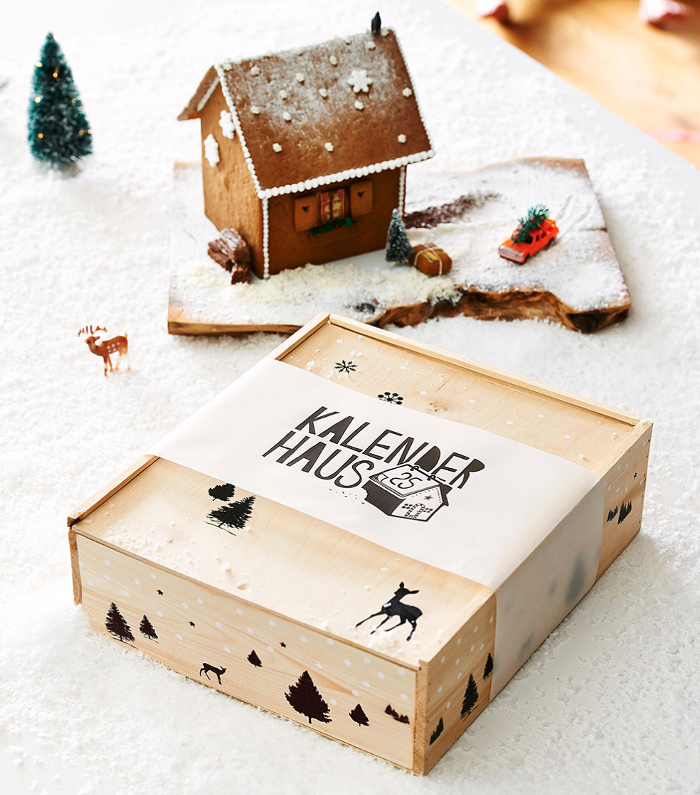 I've fallen in love with Clever Gretel's KalenderHaus, which is as fun for parents as it is for kids. The box holds ingredients to build your own gingerbread house, along with 24 pouches to open every day—each contains an edible (or not) surprise to decorate the house. 
Holiday Giveaway #1: Clever Gretel is offering a KalenderHaus to one lucky LES LOLOS reader. Click here to enter!
---
Another genius concept: Enjoy a new story every day with the Short Story Advent Calendar. It's a limited run, so get on it before the 2016 series sells out. (I'm looking at you, Maggie Kim!)
---
Best For Him
A beer a day keeps the doctor away? Beer aficionados (of either sex) will thoroughly enjoy Belgian Beer Box's advent calendar, which contains a 24 different craft beers. Bottoms up!
---
Best For Her
Start 2017 with a new collection of culottes! This year Undiz has unveiled its first-ever advent calendar. Available in stores starting December 1st, this limited edition calendar features a new pair of undies every day.
---
Best For Whiskey Lovers
A boozy December is looking really good right about now, especially with Drink by the Dram's Whisky Advent Calendar. Each day, enjoy a small pour of a variety of whiskies—well-established and lesser-known brands—to expand your knowledge and palate.
---
Best For The Good Samaritan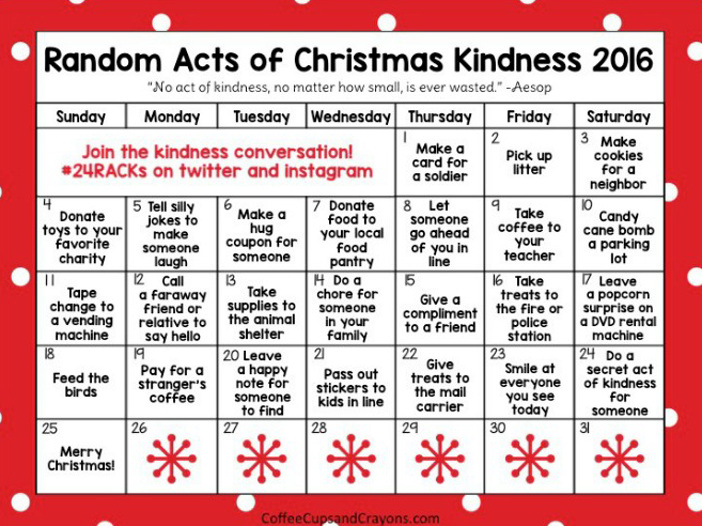 This Random Acts of Christmas Kindness calendar turns every December day into an opportunity to spread love and kindness—and we could all use more of that. It's a wonderful way to teach kids (and remind ourselves) there's more to the holidays than sweets and treats. Best of all, it's free! You can download it here. They've also got a non-denominational version.