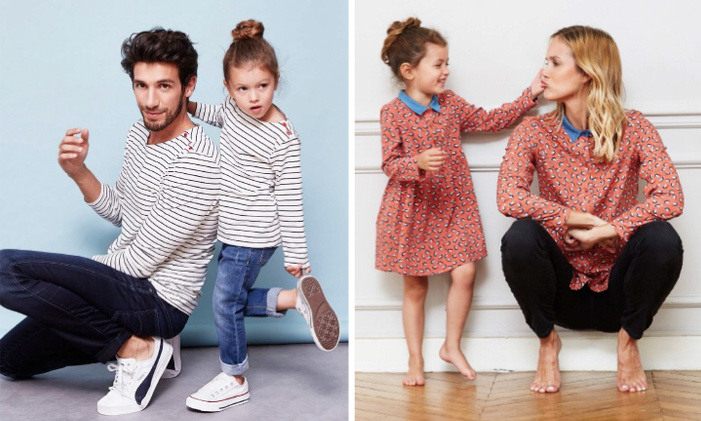 Envie de Fraise makes the kind of maternity clothes you want to wear when you're hugely fat pregnant with that parasite baby in your belly. Just ask Gwen Stefani, Mila Kunis and Anne Hathaway, who all sported the French label when they had buns in their ovens.
My baby-making days are happily behind me, but Envie de Fraise has a new collection just for me, the kids and their dad. The #familycollection features sweet prints and chic shapes for everyone. Maybe it goes back to when I loved being dressed just like my older sister (she hated it), but I'm into matching with my daughter—if only for the saccharine photo op. Full disclosure: She and I have the same pink sweatshirt with lightning bolts while Dman and our son have matching Batman teeshirts. We are dorks.
Luckily, Envie de Fraise ups our style game, so we're one fly and #happytribu. Even better, the clothes are affordable and they're made in France. No need to feel guilt pangs over fast fashion.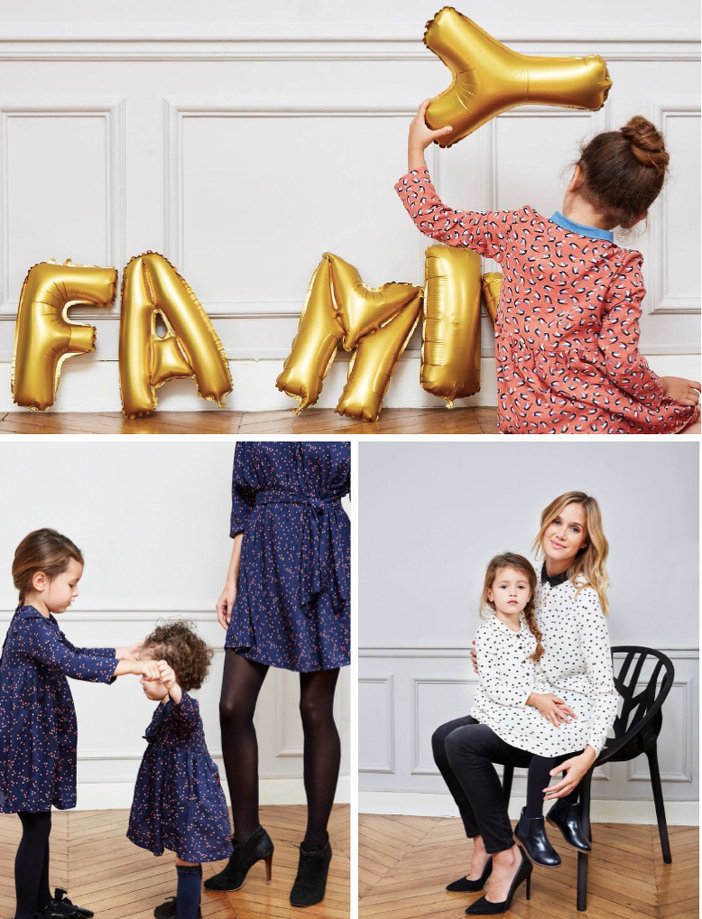 Envie de Fraise x LES LOLOS, so they're offering 15% off their entire site with the code: LOLO15. It's good up to and including October 9, 2016—so get shopping!