How/when/where did you meet?
Julien and I met a week after I arrived in Paris in October 2014. I was walking in the street with my balloon when he came up to me. He obviously asked what I was doing with my balloon… and I invited him to have a drink—to practice his English, of course!
How soon after was your first date?
That was our first date. The 2nd was the day after and the 3rd the day after that. We haven't been apart since.
How did the proposal happen?
Julien waited until my mom was visiting Paris. We were shooting photos for the blog when he surprised me with a ring. It was magical and clearly I said, OUI! (En français en plus.)
What was your wedding like?
We got married three months after he proposed. We invited my parents from Australia and his closest family. It was a small wedding in the City Hall of the 18th and then lunch at the Plaza Athénée. But we're planning another wedding with all of our families and close friends!
Where was your honeymoon?
We haven't really had a honeymoon but at the same time, it feels like we're honeymooning everyday! We travel a lot. Our lives really changed with the blog, which was initially just a way to share my Parisian life with my friends and family back home in Australia.
Do you think having a mixed native/expat relationship makes things more challenging?
It's definitely hard work! Julien spoke very little English and I didn't speak a word of French. He's often told me that he was happy to just be able to say, "Hi" and "I love you." Now I think the differences really enrich our relationship. I left Sydney to discover a new culture and a new life. I'm constantly amazed by new discoveries in Paris. 
Do you speak French or English together (or both?)
We've spoken English since we met but now I speak to him in English and he answers me in French. It's not exactly there but it's not catastrophic, either—haha! I'm learning every day! (Anna answered these questions in French and her French is great, IMO!—Ed.)
What's the best thing about being married?
The ring, of course! Joke!
What's been the hardest thing about marriage?
The language barrier. We don't always understand each other immediately. Especially with his f*ing French irony!
Does Julien do all the cooking? Naked?
He does everything naked in the house and it's become intolerable! Haha. But I'm teaching him how to cook healthy Australian food.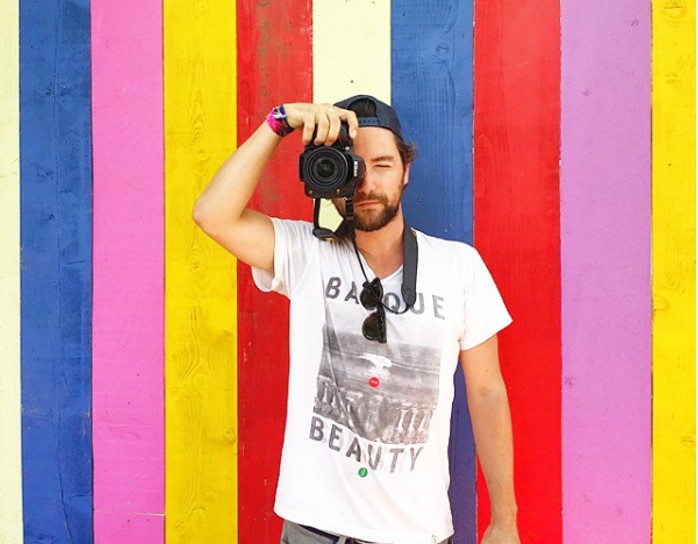 Do you work together often? How do you manage to draw the lines between personal and professional? Is Julien an Instagram husband? Are you an Instagram wife?
We work together on @theballoondiary and he has his blog with his cooking on @frenchnakedchef. Everything is professional and personal at the same time. We're together 24/7 and for now it suits us perfectly. We are definitely an Instagram couple—you better believe it! But only the good parts.
Does Julien still do private naked cooking and if so, do you get jealous about it?
Julien works with other chefs because he doesn't have as much time as before. But cooking is always his first passion. (Who me, jealous?)
Does living in Paris make you more aware of romance and being romantic?
Discovering things together is what's really romantic, but of course Paris, the Seine, the monuments are something special.
Do you have special plans for Valentine's Day or do you not celebrate it?
It's always Valentine's Day! We're in Bali for the 14th but it's not especially for the holiday.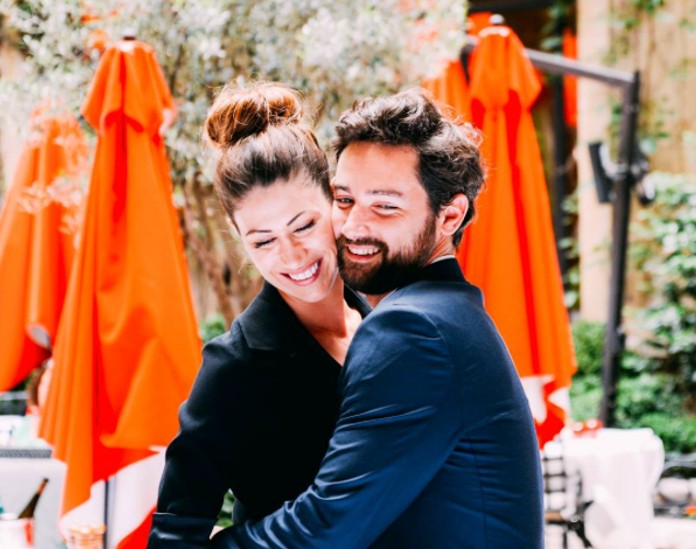 Do you feel pressure because your relationship is somewhat in the public eye as Instagram stars?
We share our adventures with our community just like we shared them before with our family. It's just a bigger family #NoPressure.
What quirk does he love about you?
He loves everything about me, of course!
What quirk drives you crazy about him?
He's naked… I almost forgot! Haha.
Where are we most likely to spot you and your pink balloon? Where can we try Julien's cooking?
Julien only does private chef work and he takes reservations on French Naked Chef. We live in Montmartre. It's Julien's village and now it's mine, too!
Images via The Balloon Diary and French Naked Chef
---
If you want to share your Paris Love Story, write to us at hey@leslolos.com.Or tell us about it here on Facebook, Instagram and Twitter. And sign up for our newsletter for the best stories for, by and about women, expats and Paris.