I'm a huge & Other Stories fan. Known as H&M's chicer sister, & Other Stories is more minimal and avant-garde—and you're less likely to see a teenager in the same denim skirt as you. While H&M's collaborations are the stuff of legend—Karl, Stella, Lanvin, Balmain—& Other Stories hasn't partnered with a designer as major until now.
Rodarte is major.
Designed by the sisters Mulleavy (Kate and Laura, above right), Rodarte is adored by the Vogue crowd and worn by Natalie Portman, Kirsten Dunst and Michelle Obama. Their red-carpet creations cost upwards of 10,000 bucks so it's no wonder fashionistas are salivating at the thought of a €250 sequined Rodarte dress.
This collection has a '70s West Coast vibe that's sparkly, sexy, leather and luxe and it goes on sale in two days! Fortunately, Rodarte & Other Stories doesn't seem to be causing the same fervor of the H&M collabs (at least not in Paris) so you may be able to snag something without queuing up for hours ahead of time. Hands off that sequined dress, though, it's mine!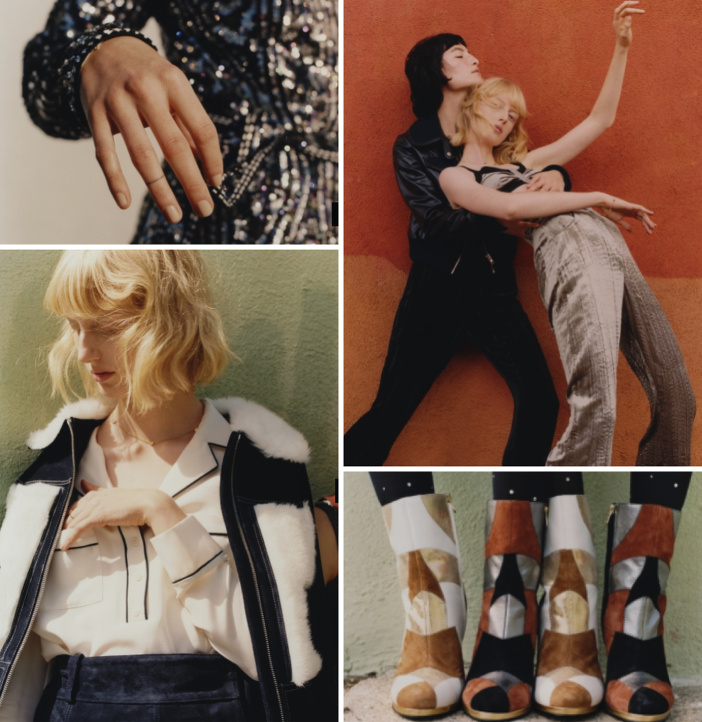 Rodarte & Other Stories
Available March 17, online and in select stores
277 rue Saint-Honoré, 75008
Printemps, 64 Boulevard Haussmann, 75009
www.stories.com