There are kids activity books and then there's Leap & Hop. These beautifully imagined, intelligent travel books are fun, fascinating and chock full of history, facts, games and quizzes that will keep your kids fully engaged during your family's travels.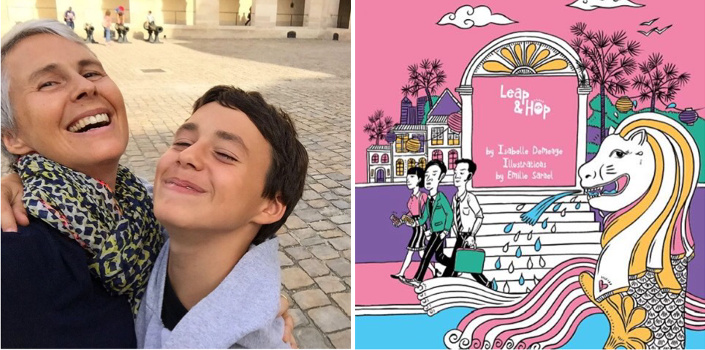 Leap & Hop was created by Isabelle Demenge, above, a Parisienne who's lived in New York and is currently in Hong Kong—when she's not globetrotting with her three (yes, three!) boys. A few years ago, Isabelle took her sons to Cambodia and when she couldn't find a kid-friendly book on the country, she designed one herself. Now that's a #BossLady (she's also a banking and finance lawyer).
The beauty of Isabelle's books—with colourful and quirky illustrations by Emilie Sarnel—is they make exploring a new place, including visits to museums and temples, interesting for kids. We flipped through her Paris book and learned a ton of things about this city we've called home for years. Did you know 13 million people visit Notre Dame each year? Or that the pause after the fish course during a French meal is called a "trou normand?"
(We didn't.)
There are Leap & Hop books for Bali, Cambodia, Hong Kong, Myanmar, New York, Singapore and more. Even if those places aren't on your radar yet, Isabelle's books will fill you and your little ones with wanderlust. For more inspiration from Isabelle, who's most recently been adventuring through Mongolia with her family, check out her blog and her lovely Instagram feed. She has travel tips as well as must-see, kid-friendly spots in the most remote destinations.
Here in Paris, Leap & Hop is so chic it's only available at the Hermès store. And of course, online.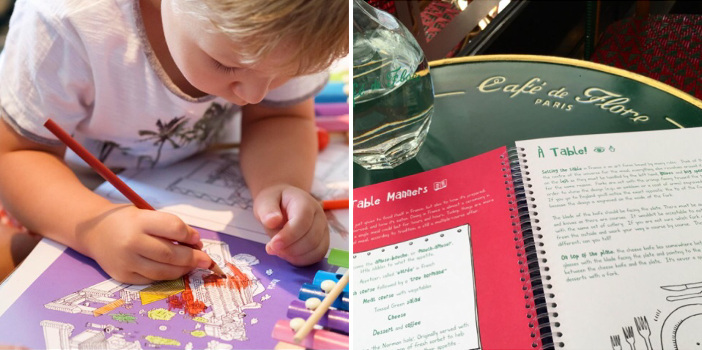 One LES LOLOS reader will win a Leap & Hop Paris book (retail value: 25€) as our Holiday Giveaway #3!
You know the rules:
If you already signed up for the newsletter last week and/or left a comment, you're entered for all the giveaways!

If you haven't signed up yet or left a comment, do it here & now:


For more chances to win, just follow us and leave comments on the corresponding Instagram and Facebook posts. You get up to 3 entries per Holiday Giveaway each week. This contest is open to the world. Fineprint rules here.
Good luck! Bonne chance! Winner chosen on Monday!
Congratulations to Shireen Issa! She won the Leap & Hop Paris book!