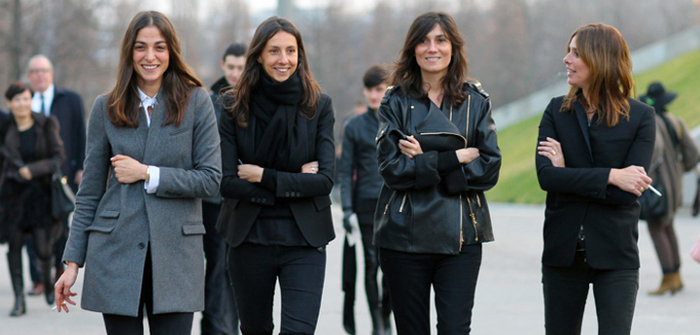 Dear Frenchwoman,
How do I become friends with a Frenchwoman? I've been living in Paris for 6 years and I still don't have any French friends. What am I doing wrong? Do French people just not want American friends?
---
I haven't — not once — connected with the locals. A Chinese woman never invited me to her home to meet her family. In England, only my dear friend Nicola had me over but that's only because she isn't a real Londoner. She is a citizen of the world, very open minded and an avid traveler, so much as I love her, she doesn't count.
Seriously, why do locals banish foreigners from their inner circle? I used to wonder when I was an expat: Is it me? My strange drinking habits? My fetish for boots, cheese, wine and long hair?
Then I started thinking… Do I have many foreign friends now that I'm back to being a Parisian?
I have to admit that I'm guilty as charged. Let's just say it: It is hard to bond with the natives.
There is this American mum in my kids' school. She is lovely and so is her daughter, who is friends with mine. But the mum, she is just… too American! She immediately wanted to connect over coffee. Doesn't she know that Parisian mums do school drop-offs showered and fed, in designer clothes, fully made up — and don't have time to even greet their kids' teacher much less have a coffee?
She also asked me about the school PTA. Haaaa!!! Those people. A handful of overbooked parents who don't even know the teacher's name painfully gathering to organize a dreadful school fair on a rainy Friday night in June. That cracks me up!
Then she asked me for our piano teacher, guitar teacher, pediatrician, gynecologist — perfect contacts you get after at least 10 years in Paris. You swear never to share them unless given the best dermatologist or allergist in return!
The final straw is the babysitter: It took me years to build the perfect list of sitters. Yeaaaars! Some were blacklisted because they yelled at my kids; others because they let them stay up until 11pm on a school night because my kids said they could. There was one who left me her dishes to clean up and then the one who saw me so drunk when I got home, she had to help me take off my boots. I never called her back, too ashamed! Anyway, I don't share my husband so why would I share my babysitters? (They're way more useful for a good night out.)
I realize that the main problem of most Parisians is our territorial issues. We don't want you to become as good as us. Look at the people back in Marie Antoinette's day: They tasted our bread and took down the Bastille!
You Americans are, after all, Americans! You are the people of Martin Luther King, McDonalds, Apple, Levi's, Star Wars and John Wayne! Your teeth are whiter than ours, you smile more, you have a black president and you speak English! In so many ways, the French envy and despise Americans. If it weren't for you, we would all be Germans now. Think about that…
So, dear American friends, you can try your best but I think it's a lost cause. You will never infiltrate Parisian life the way James Bond can go into any casino and call it home. The only consolation I have for you is that I've felt the same way anywhere I've lived.
We Parisians aren't the worst, just part of it.
If by chance you meet your Parisian match, be gentle, speak slowly (French usually don't speak a good English) — and don't ask for the babysitter's number!
Image via Street Peeper
---
Do you have something to Ask A Frenchwoman? Email frenchwoman@leslolos.com with your questions.