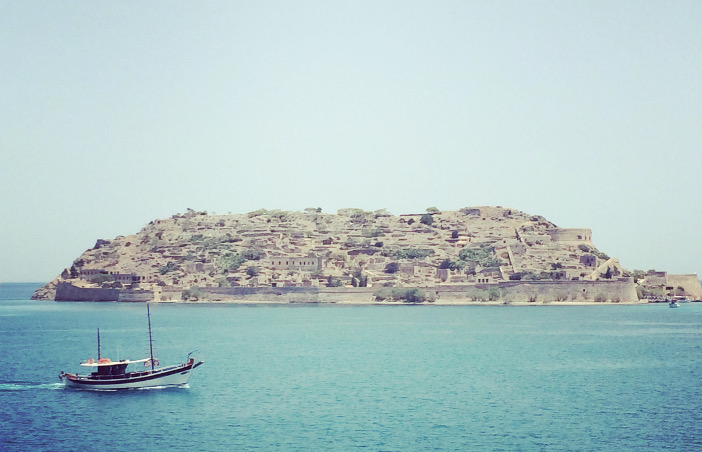 Every year since my son was born, we've dutifully schlepped him back to the US to see friends and family. And every year we return home—even more exhausted—and declare we're never doing it again. After our last transatlantic trip, we were absolutely done with long-haul travel. We would stay in Europe this year and we'd relax, dammit. We'd sit on a beach, soak up the rays and forget all our woes.
But wait. Is a relaxing vacation with a toddler even possible? Surprisingly, YES.
When planning trips, we generally have three requirements:
A direct flight. I'm terrified of flying. Flying while entertaining a toddler is my worst nightmare.
A kids' club. Our stay at a Club Med resort last summer converted us to the glories of childcare while on vacation.
Accommodation with enough space for our son to sleep separately. He's a light sleeper so room-sharing usually results in me staying up all night, terrified I'll cough or make too much noise turning over in bed.
This year's first vacation was in late May. We wanted a beach holiday, so needed to go pretty far south for reliably warm weather. We looked at southern Portugal, Sardinia, Corsica and Malta, but none of them checked all the boxes. Then a friend mentioned Crete, the largest island in Greece, as being super kid-friendly. There are also direct flights from many major European cities. Done and done.
---
Hotel
Most of the family-friendly resorts in Crete are centered around Elounda (on the northern coast) and Chania (on the southern coast). Hotels range from super luxe to not-so-much, so there's something at every price point. Many offer kids' clubs, but check the fine print if you have a baby or toddler: Some are only available for kids 4+ or have weird hours that aren't so helpful if your child naps during the day.
After poring over what seemed like hundreds of options, we chose a boutique hotel that sounded perfect: Elounda Gulf Villas & Suites, perched on a hill overlooking Mirabello Bay. We booked the Andromeda one-bedroom suite, which is quite spacious: a large bedroom, living room, and balcony facing the sea. It's a small, family-run resort so it felt manageable and the staff knew everyone's names.
The hotel has 18 villas (with private pools) and 15 suites (1, 2 and 3-bedrooms). It's kid-friendly but not to the point where you feel like you're at Disney World. I never worried about getting dirty looks if my son had a meltdown in the restaurant but neither was it filled with screaming kids. It's not Club Med kid-friendly, but the staff goes out of their way to accommodate families. For example, when we discovered our room was quite bright in the morning (which meant an early-morning wake up for us all), they immediately came to put dark paper over the windows.
Pool & Beach
The hotel's pool was never crowded since many of the families use their villa's pools. I was a bit disappointed by the view. On the website, it seems like the most amazing pool view ever, but we quickly realized that all the promotional photographs are of the fancy villa pools. Still, this is Greece. There's never a bad view.
The hotel's beach club is a 10-minute drive from the property. Having a separate beach area is quite common for the Elounda resorts. Only a few of the crazy-expensive resorts are actually on the beach. Yes, it's annoying to have to take a shuttle to the beach but the waterfront itself is heaven on earth. I'm a big fan of pebbly beaches, so loved it. It's a perfect spot for kids because the water is shallow and calm, making it less stressful to watch over them. The hotel provides sand toys and the beach was never crowded during our stay so it was very peaceful.
Food
My husband and I have an ongoing debate about the virtues of all-inclusive room and board. I prefer having good—maybe not amazing—food and not have to think about the price of anything. My husband is a foodie, so wants constant greatness.
Neither of us were disappointed! While the hotel doesn't offer an all-inclusive option, a fabulous breakfast each morning is included and there is a reasonable all-day menu. While the restaurant was by no means inexpensive, everything we had was quite good. Each night, we opted for room service while our son slept. The staff set up a proper dining table on the balcony, white tablecloth included, so it felt like a fancy meal. It was like date night, only with our son snoozing in the next room.
Kids' Club
The kids' club is amazing. Our son absolutely loved it. Every morning, he woke up asking for the main caretaker, Houla. When we explained that the club didn't open until after breakfast, he would take his stuffed animal and sit by the door to wait. Once the caretaker arrived, it was, "Au revoir mama! Houla! Houla!"
The kids' club accepts children ages 4 months to 12 years. It's open from 10am to 6pm and there's a lunch session from 1 to 3pm. The club consists of a large playroom and an outdoor playground that was mostly covered to protect the kids from the blazing sun. They did a lot of guided activities, such as painting, making paper boats, etc. Best of all, while our son was happily playing, we were happily relaxing on the beach.
The Island
We ventured into Elounda several times during our stay. I've seen websites describing it as a "quaint fishing village." I wouldn't go that far. Perhaps it once was, but now it's much more touristy. We fell in love with a local spot, Ferryman Taverna, where we had lunch twice. The owner is welcoming and their mezze are to die for.
A few miles away is an island called Spinalonga, a former Venetian fortress and later leper colony that is now a tourist destination. Boats leave every 30 minutes from Elounda to the island. We couldn't find the motivation to leave the beach, but fellow vacationers at our hotel said it was worth it.
Verdict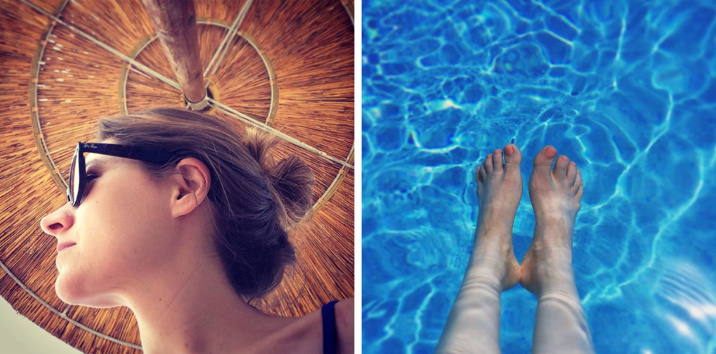 Whenever we travel to a new spot, I hope I'll love it so much I'll want to go back summer after summer. This trip didn't disappoint. We'd go back in a heartbeat—and stay at the same hotel. Easy to get to, delicious food, warm weather and a beach. What's not to like about that?! Most importantly, our son was happy, we were happy, and everyone arrived back home feeling relaxed.
Photos by Hadley Seward