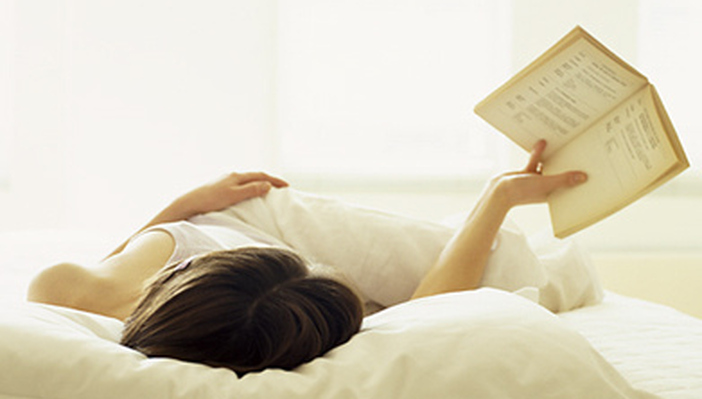 I once heard that the way I read is promiscuous. I read several books at a time and jump between them. Yeah, I'm a bookslut. It all started when I was ten years old and spent way too much time in the local library, promising myself I'd read everything in there.
Nowadays, I lament all the wonderful books I know I won't get to because I'm oldish and lacking time. Since my kids aren't babies anymore and are slightly less attached to my person, I am finding some pockets of time to read more. These past few months, I happily juggled a handful of books. They were all different (apart from the Ferrante series) and all pretty wonderful. I'm really looking forward to my new reads for spring!
Do you have any recommendations to add to my always growing list? Please, please share!
Image via Spirit-Fire
---
Recent Reads
A Little Life by Hanya Yanagihara
I downloaded this months ago because it was getting raves and I like to support Asian authors, though until today, I had no idea if the writer was a man, a woman, American, etc. A Little Life is one of those books you can't put down because it's horrifying and heartbreaking and will keep you up 'til 2 am sobbing and thinking about the flatly vivid experiences of its main character (and his three best friends since college). The story spans decades—exploring success, trauma, friendship and love—and is set in an ageless-timeless New York, which may be another reason I felt so emotionally attached. However, it's been a couple weeks since I've finished it and I have a few feelings that I'd love to discuss with anyone who's willing! 

Barbara The Slut And Other People by Lauren Holmes
That amazing title hints at the bold, clever writing and characters in this short story collection. I happened to read an interview between Holmes and Nathan Englander, who was my first, much-adored MFA professor. (He's an incredible writer so please go read something of his, like What We Talk About When We Talk about Anne Frank, which was nominated for the Pulitzer a few years back.) Anyway, if Nathan says jump, I'm like, "Off which building?" The hyper-modern stories are smart, young and very funny. Barbara (of the title story) may be one of the sharpest, coolest, most badass chicks I've come across in new fiction—and she's only in high school.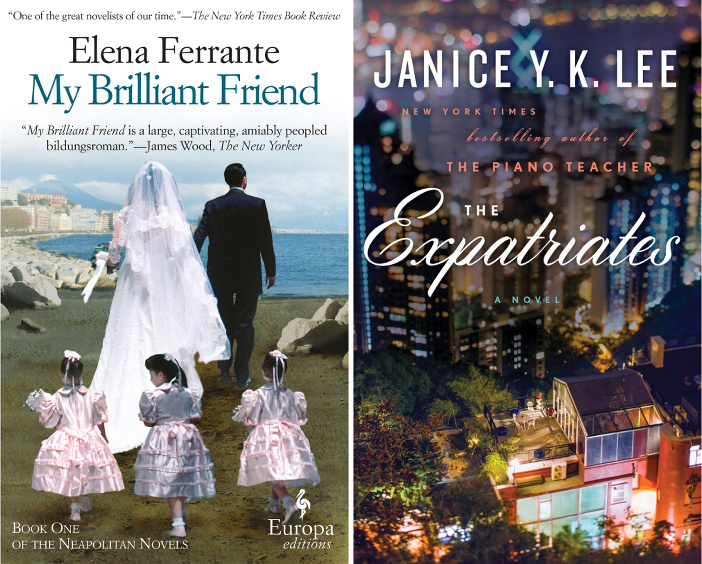 The Neapolitan Novels by Elena Ferrante
If you haven't heard of these books by now, you must be part of that beneath-a-rock community that had no idea what Game of Thrones was until the 3rd season of the HBO series. (The Neapolitan Novels are also being adapted for television.) Just read the books. And then start obsessing about Lila, Lenu and who the hell actually is Elena Ferrante?
The Expatriates by Janice Y.K. Lee
For expats (in Hong Kong, Paris or elsewhere), the novel's pointed observations about expatriate living will resonate. So will the interwoven story of womanhood, motherhood, marriage, tragedy and (some) redemption. We'll be interviewing Janice soon, so if you loved the book and have a question you want to ask her, send it over: hey@leslolos.com.
---
Up Next
Three Strong Women by Marie NDiaye
I've been hearing about Marie NDiaye for a few years. She's considered one of France's greatest young writers, publishing her first book when she was seventeen! She also writes plays and short stories. I was hesitating between this and her more recent Self-Portrait in Green, but decided to go with the Prix Goncourt winner (France's highest literary award). The novel is supposed to be harrowing and I'm a little bruised after having just finished A Little Life, but I'm excited to finally read NDiaye. I was also hesitating on whether to read this in French, but decided to go easy on myself and get the English translation.
What Is Not Yours Is Not Yours
Like NDiaye, Helen Oyeyemi famously published her first novel while still in high school and is also a playwright. I loved her last book (her fifth and she wasn't yet 30!): Boy Snow Bird is a fantastical, nothing-you-can-imagine retelling of Snow White. What Is Not Yours Is Not Yours is Oyeyemi's first short story collection and everyone is calling it "flawless." Can't wait.
---
LES LOLOS Tip: The links all go to Amazon.fr except for the Oyeyemi, which isn't yet available in the French store. I generally Kindle and because I have accounts in the US and France, I download wherever it's available—and cheaper. (Though I've recently started reading actual books again because I've missed turning real pages!)